University of Technology, Sydney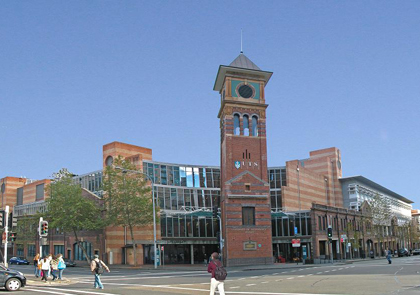 In Australia, the University of Technology Sydney(UTS) is recognized as the leader in data analytics. The Advanced Analytics Institute (UTS:AAi), as a university research institute, has been working on building an international collaborative network across Australia, China, India, Europe and North Amerca, and a local big data Industrial transformation hub for innovation, education and services in data science, big data analytics, and data economy in Australia, Asia Pacific regions and globally.
Taking a market-driven and cross-disciplinary approach, UTS:AAi synergizes high quality Research with high caliber analyst Education, and high impact Development (RED). UTS:AAi founded the globally first analytics degrees: Master of Analytics (Research), and PhD Thesis: Analytics. UTS:AAi offers a collection of short courses and corporate training workshops.
UTS:AAi was the only Australian research institution specifically mentioned in the Australian commonwealth's first paper on big data, and theABC's interview on big data. UTS:AAi is helping many tier-one industry and government organizations with building and enhancing their capabilities, competency, innovation, and productivity in increasingly competitive market and complex enviornment.
UTS:AAi is a foundational sponsor and the host of the Secretariat of the annual Summit.
The Founding Director of UTS Advanced Analytics Institute, Prof Longbing Cao, founded this annual event, which aims to be the Australian platform to bridge the gaps between and engage business, government and academia. UTS:AAI hosts this 2013 big data summit in Sydney. Read the brief introduction to AAi in the first Australian commonwealth paper on big data:
Big Data Strategy - Issues Paper
(pp.10):