Alexandros Batsakis
Teradata
Bio
Dr. Alexandros Batsakis is a Big Data Engineer and senior member of the engineering team at Teradata-Aster. His work focuses on management, performance and fault-tolerance of big data sets. Prior to joining Aster, Alexandros was a key developer of a next-generation parallel file system (pNFS), implementing parts of both the client and the server in the Linux kernel at NetApp Inc. Alexandros holds a PhD in Computer Science from the Department of Computer Science at Johns Hopkins University working at the premier academic research lab for storage systems. His actual research improves the performance on network file systems through scheduling memory optimizations and read/write cooperative caching. This work on adaptive performance management for network data protocols culminated in a Congestion-Aware Network File System. He earned his Bachelors degree from the Department of Informatics and Telecommunications at University of Athens working on the semantic description and discovery of web services.
Topic:Big Data Analytics Beyond the Traditional Data Warehouse
In recent years it has become essential for enterprises to extract value from a variety of rapidly growing volumes of data from new sources; from enterprise resource planning (ERP) software data to web logs, customer call-center records, video images etc. Most companies know how to collect,store, and analyze their operational data, but these new multi-structured data types are often too variable and dynamic to be captured in a traditional data schema and explored using only SQL.
In this talk, we will discuss the requirements for a new "discovery"
platform that enables the extraction of valuable business insights from these massive piles of structured and unstructured data in an efficient, cost-effective, and enterprise-friendly way.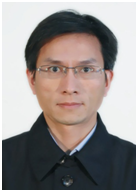 Longbing Cao
Professor, Director, Advanced Analytics Institute, UTS
Bio
Longbing Cao is a professor of information technology at the University of Technology Sydney (UTS). He is the Founding Director of Advanced Analytics Institute at UTS and a core member at the Centre for Quantum Computation and Intelligent Systems. He is also the Research Leader of the Data Mining Program at the Australian Capital Markets Cooperative Research Centre, the Chair of IEEE Task Force on Behavior and Social Informatics and of IEEE Task Force on Educational Data Mining. His research is mainly on behavior informatics, agent mining, multi-agent systems, domain driven data mining, and open complex intelligent systems. Longbing has been collaborating with many government, industry and vendor organizations in many domains and areas for enterprise data analytics.
Topic: Introduction of UTS Advanced Analytics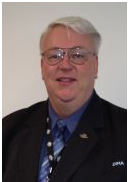 Klaus Felsche
Director, Intent Management & Analytics, DIAC, Australia
Bio:
Klaus heads DIAC's advanced analytics area responsible for developing advanced statistical models to identify potential risk in DIAC's visa and traveller caseloads. The work supports DIAC's risk tiering for visas, risk identification in visas and at the border, network analytics development and intelligent trend tracking and forecasting. He has a background in immigration intelligence, compliance and visa operations. He served for three years in Jakarta as the principal integrity officer and managed DIAC's onshore and offshore immigration intelligence networks. Klaus is a graduate of the Universities of Western Australia, New England and New South Wales and served in the Australian Army before joining Immigration.
Topic: Analytics in the Department of Immigration and Citizenship
DIAC faces growing volumes in its visa and border caseloads during a period of constrained resourcing. International travel is becoming increasingly affordable, routine, from a greater variety of ports of origin and using a growing number of carriers. Clients expect twenty--‐ first century service standards while the Australian community expects high degrees of integrity from border and visa processes. DIAC is responding to these challenges by progressively deploying analytics in support of its processing systems. The presentation will provide an overview of DIAC's path to building, developing and deploying a new risk analytics capability.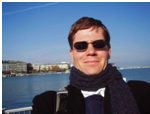 Leif Hanlen
Health Business Team Director, NICTA, Australia
Bio:
Dr. Leif Hanlen is Director of the Health Business Team at NICTA; an adjunct Associate Professor at the Australian National University and an adjunct Professor at the university of Canberra. His role focuses on the application of internet scale machine learning, natural language processing, streaming data analysis for sports performance monitoring and clinical records. Leif has a background in machine learning for (e)health applications, telecommunications for body-area-networks and has over 70 publications and 3 patents in these fields. He has been variously employed as a high-voltage electric power engineer, lecturer in cryptography and researcher in wireless radio systems. Leif currently leads NICTA's Business Team of Health in the development of national wealth creation in eHealth. He is a member of Australian Standards for Telehealth, the Australian Information Industry Association eGovernment and eHealth task forces.
Topic: Big Data for Health; from little things big things grow
Michael Harrington
Manager, Strategy – ICT Policy, Dept of Financial Service

Patrick Shearman
General Manager, Information Management, HCF
Bio:
Patrick Shearman joined HCF in June 2004 as Group General Manager of Information Management. Patrick has been focused on the implementation of industry claims payment solutions and e-health initiatives during his time at HCF. Patrick sits on the National E-Health transformation authority stakeholder board representing the Private Health Insurance sector. This is a Federal government initiative to implement a national electronic health record for all citizens. Patrick is also a member of the external advisory board of the postgraduate program in Project Management at Sydney University. Prior to joining HCF in 2004 Patrick held a number of senior management positions in information technology in Australia and Europe.
Topic: Applying current Big data and Analytical trends to HCF data – A Case Study
This session will focus at a high level on how current technological trends in bigdata and analytics are being applied to HCF data.

Annette Slunjski
General Manager, Lucidity Marketing Communication
Bio:
With over 20 years experience in marketing and communications, Annette is a 'strategy first' advocate with a special interest in the role data plays in marketing. She also draws on her experience in B2B technology marketing to showcase the technology solutions that are increasingly becoming part of a marketer's and business owner's world. Annette holds a Bachelors and Masters in Marketing.
Topic: Marketing and Analytics: Friends or Foes?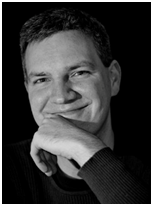 Evan Stubbs
Chief Analytics Officer, SAS Australia
Bio:
A globally recognised thought leader and expert in the application of Business Analytics, he is also the author of The Value of Business Analytics and Delivering Business Analytics: Practical Best Practice Guidelines, both published by Wiley Press. His third book is tentatively titled Big Data, Big Innovation and is targeted for release in 2014. Evan leads the Advisory business within SAS Australia, a group focused on transforming organisations into analytical competitors. In the time Stubbs has been with SAS he has helped organisations achieve best-practice in business analytics, establish Centres of Excellence, and drive economic returns from the application of business analytics.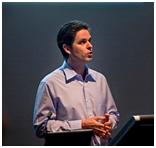 Geoff Webb
Director, Centre for Research in Intelligent Systems, Monash University
Topic: Efficient and effective learning from big data